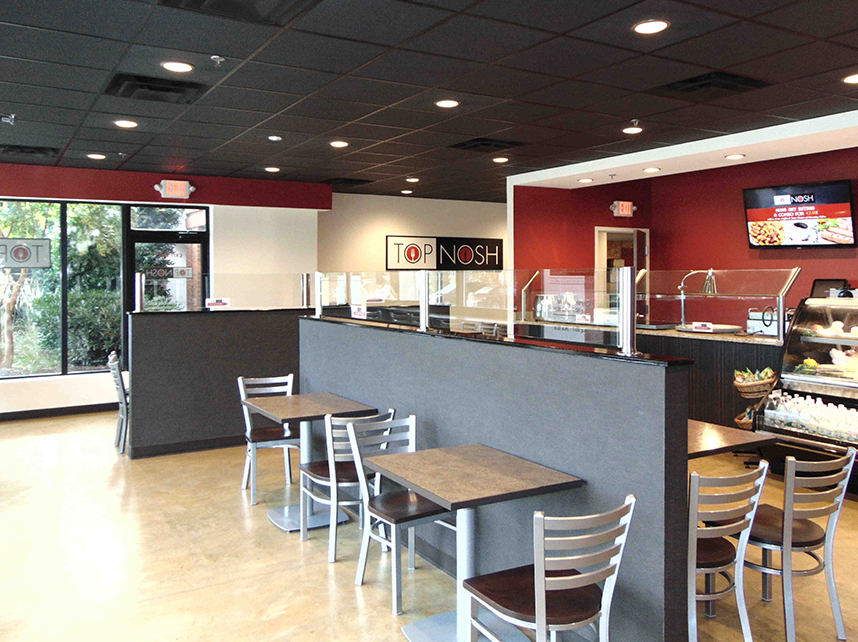 Westminster, MD
This project included demolition, new work and complete coordination of all trades to ensure the project remained within budget and on schedule. A glimpse at the scope of work involved included millwork, construction of a dry storage pantry, framing, GWB, installation of new doors/frames/hardware and of course final finishes (paint, carpet, tile, epoxy flooring & stained concrete). Mechanical upgrades included the rerouting of duct work and installing new gas roof top units. The kitchen required a new grease interceptor, installation of all kitchen equipment. The serving line required a new deli merchandizer and sneeze guard. The project was conducted to all OSHA standards and adhered to the mechanical codes of the State of Maryland.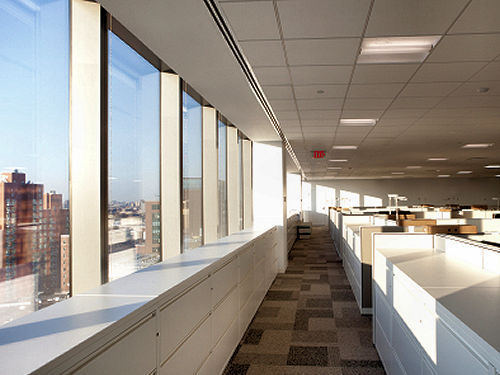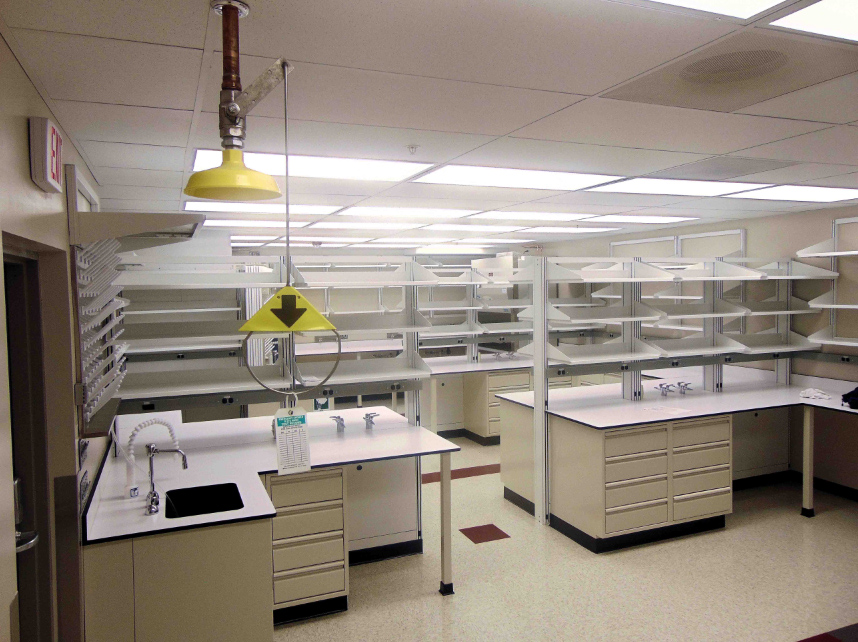 Ft. Detrick, Frederick, MD
Our Lab renovations for multiple buildings throughout Ft. Detrick have included full range of construction services. These services include but not limited to demolition, concrete slab reinforcement, new partitions and ceilings, toping slabs and floor leveling, VCT and epoxy floor systems, complete HVAC, BAS Controls, Plumbing, Electrical systems replacements and upgrades, Casework design and installation with Phenolic Countertops and shelving systems, Biosafety Cabinets and Chemical Fume Hood installations and certifications (ASHRAE) as well as Autoclave support systems and removal and installation.

Each project completed on time and under budget while adhering to stringent safety guidelines set forth by Ft. Detrick Safety and National Cancer Institute. We have performed this work in both non-occupied and occupied lab space during scientific experiment cycles.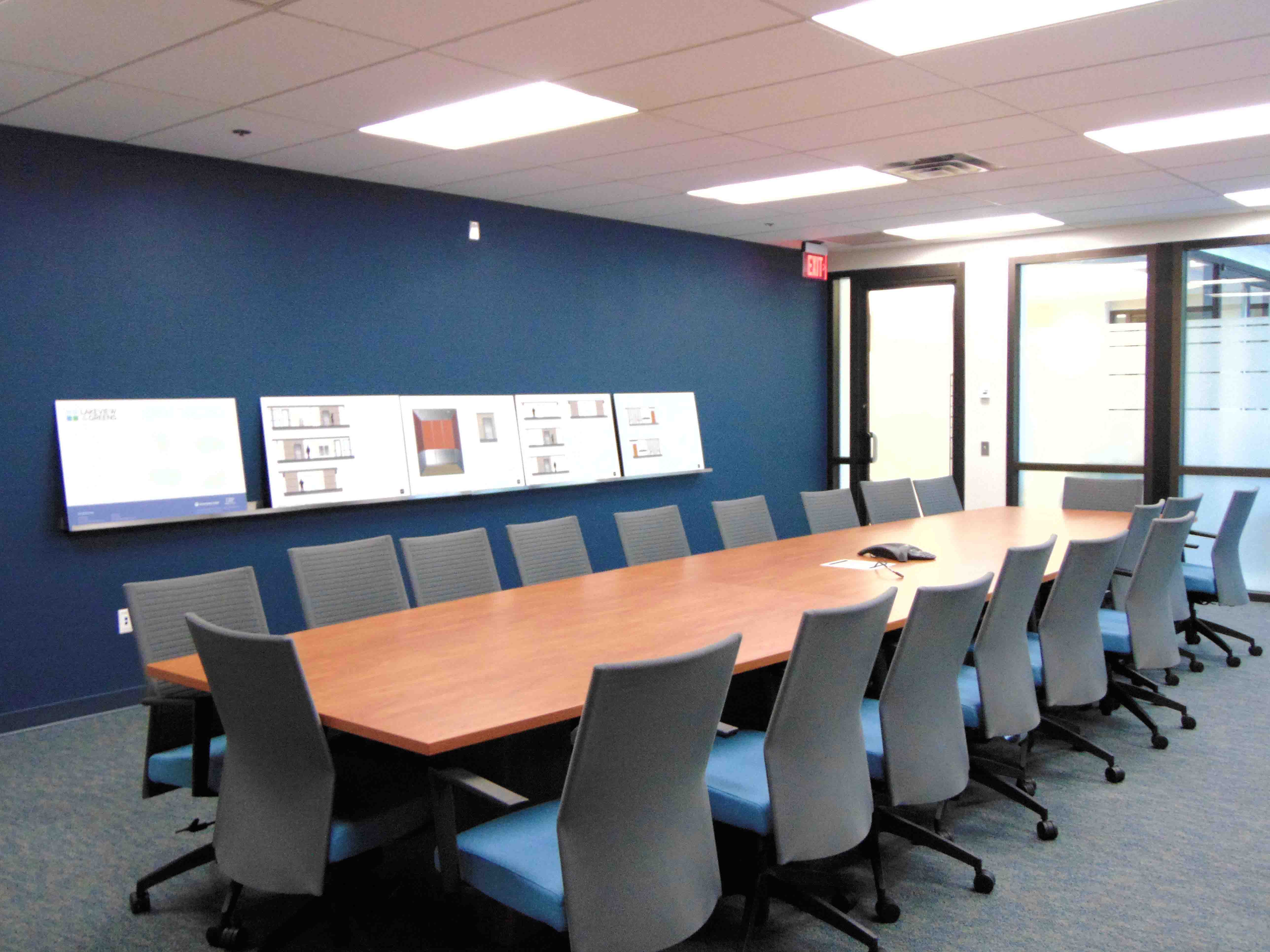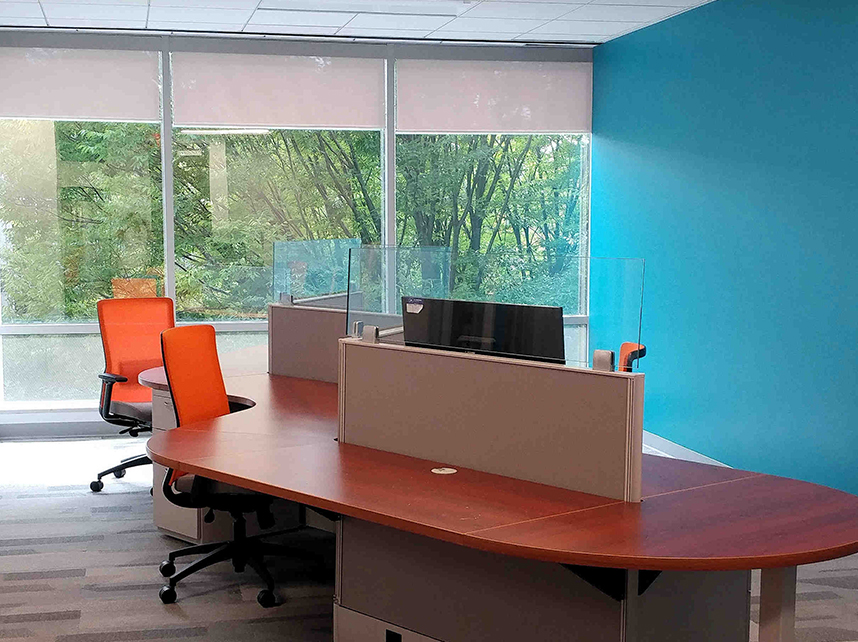 Falls Church, VA
This renovation involved demolition of floors (core drilling), new partitions reconfiguring the space to include a large open work area, conference rooms and a new kitchen. The mechanical requirements included sound lining ducts, reconfiguring duct work and final balancing of the systems. Plumbing requirements included the installation of a water heater, backflow preventer, additional water lines for the new dishwasher, icemaker and sink. The electrical requirements included data wiring, new switches, homeruns and a new A/V fire alarm system. Final finishes included tile, carpet and paint. Each phase requires close attention to details and various county inspections.